Progress Bar
Martijn van de Rijdt, 10 Mar 2014
@enketo
Enketo now has a subtle progress bar fixed to the top of the screen.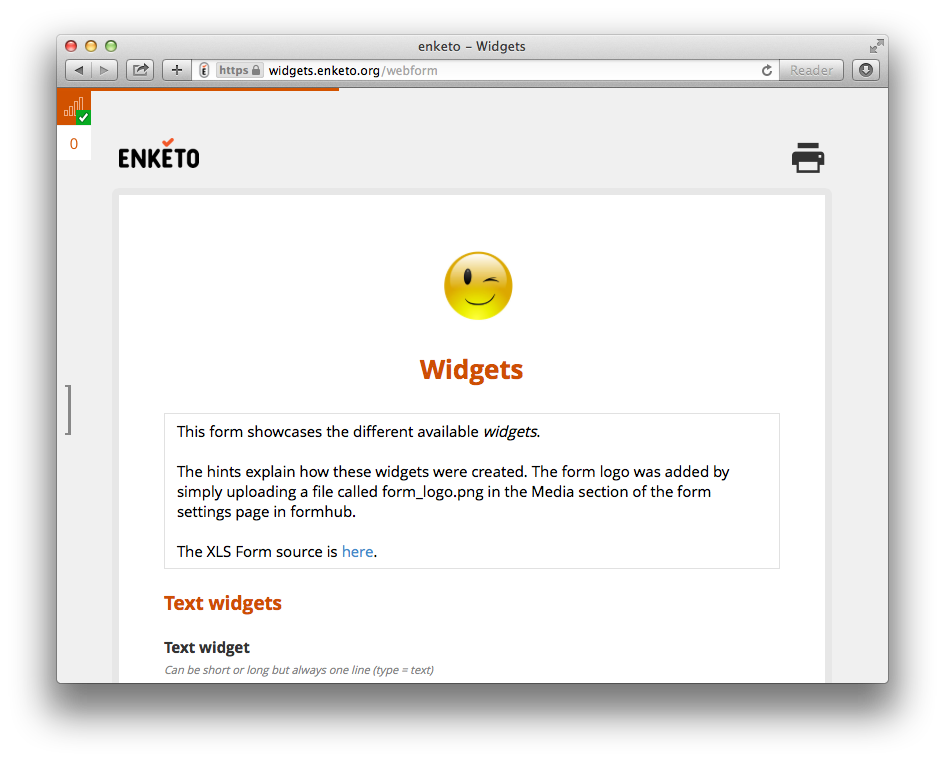 The bar indicates the current position in the form. This means when you reach question number 30 out of 100 enabled questions, it will show as 30% full.
This feature was developed by Ona and Enketo LLC for the HRP project under a contract with WHO.
Feedback
As always, we'd love to get your feedback. Comment on this blog, tweet @enketo, or post a message in the Enketo forum. If you discover a bug, please let us know what browser you are using.