Multiple Map Layers in Geo Widgets
Martijn van de Rijdt, 02 Jul 2014
@enketo
The new geo widgets have been extended to show multiple map layers. You can now switch between streets, terrain and satellite maps. See this sample form.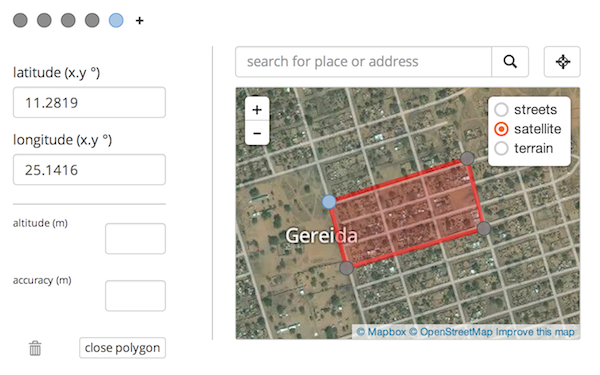 How to use
The layer switcher will appear automatically in all Enketo's geo widgets.
If you'd like to show a particular layer as the default layer when the form loads, simply add the name of the map layer to the appearance column in your XLSForm.

Sponsor
This extension to the geo widgets was funded by the Santa Fe Institute as part of a collaboration between the Santa Fe Institute and Shack/Slum Dwellers International.
Feedback
As always, we'd love to get your feedback. Comment on this blog, tweet @enketo, or post a message in the Enketo forum. If you discover a bug, please let us know what browser you are using.