Signature and Draw widgets
Martijn van de Rijdt, 03 Aug 2017
@enketo
On the heels of the amazing new Image-map widget, I have the pleasure of announcing the completion of the often-requested Signature widget. Adding to all the excitement, a Draw widget is now also available to further improve compatibility of the tools in the ODK ecosystem. Click the image below to test the new widgets right away.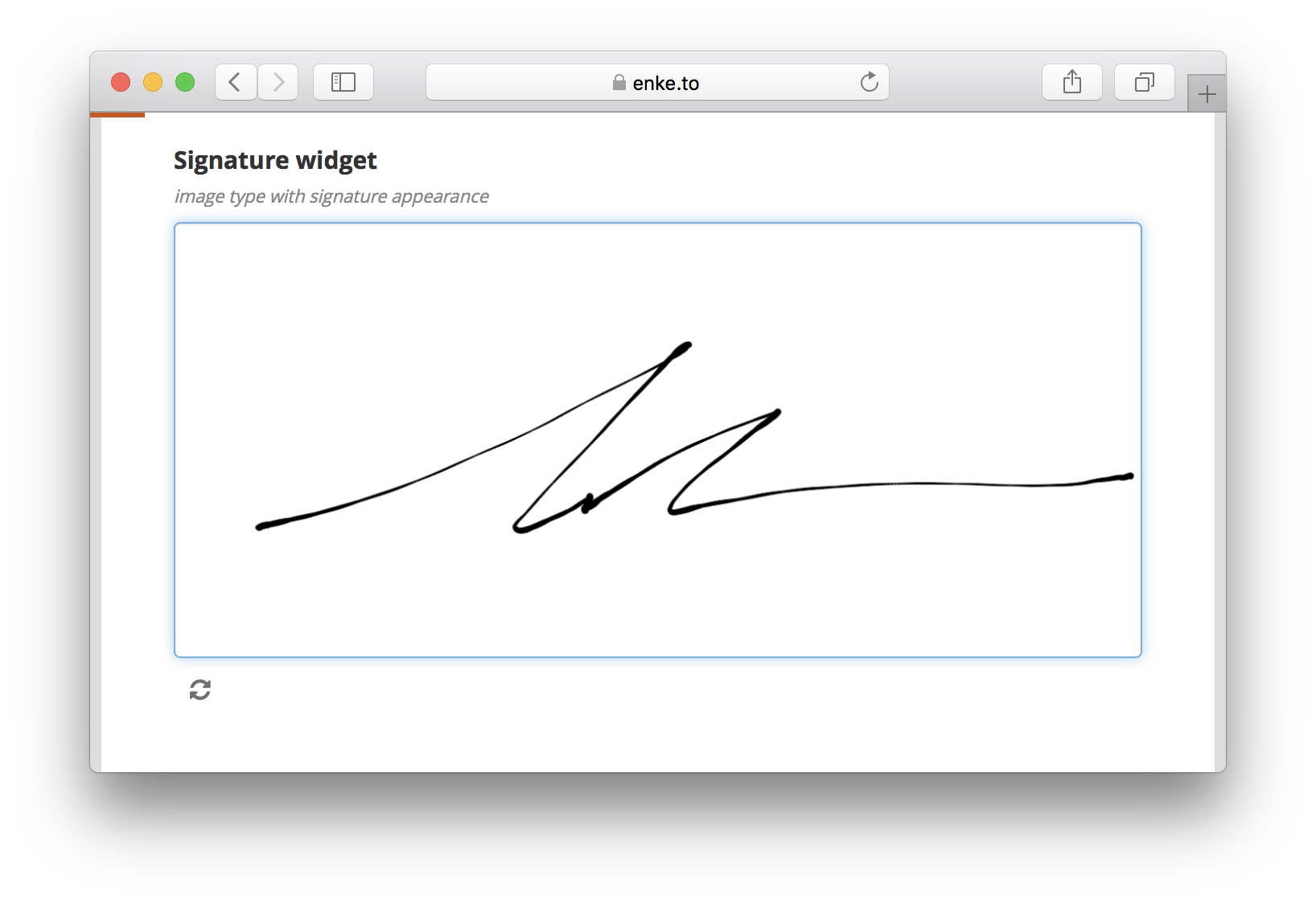 How to use
In your XLSForm just add "signature" or "draw" under the appearance column for an image-type question.

Acknowledgements
This feature was made possible by funding from OpenClinica as part of their ongoing Enketo Support Operations. Many thanks!
Feedback
As always, we'd love to get your feedback. Comment on this blog, tweet @enketo, or post a message in the Enketo forum. If you discover a bug, please let us know what browser you are using.