Autocomplete
Martijn van de Rijdt, 03 Apr 2017
@enketo
Enketo added support for autocomplete widgets at the beginning of March 2017.
This widget turns a regular "select one" question into a search box. It's very useful for long lists. Click the form below for a demo.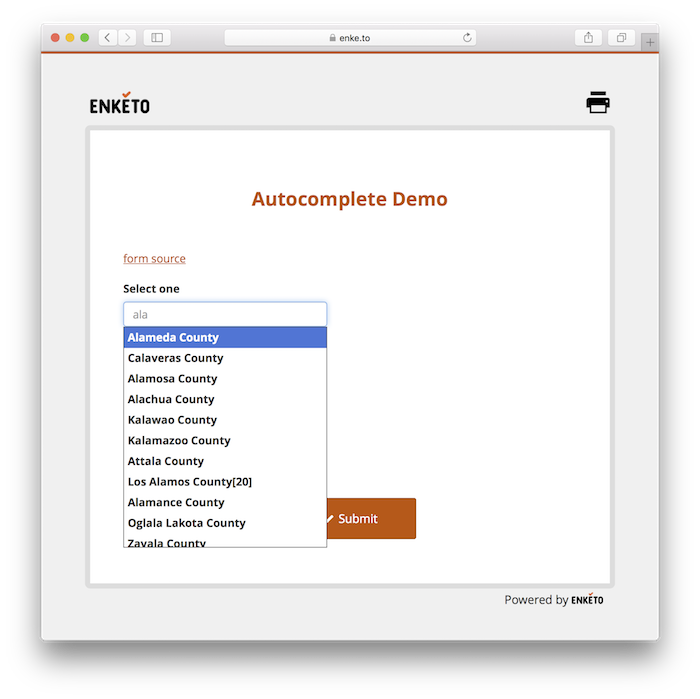 How to Use
Simple add appearance "autocomplete" to a "select one" question. That's all.

Note that appearance "search" is an alias and is exactly the same.
Acknowledgements
This feature was made possible by funding from the Survey123 team at Esri. Many thanks to them for supporting the Enketo project and pushing it forward.
Feedback
As always, we'd love to get your feedback. Comment on this blog, tweet @enketo, or post a message in the Enketo forum. If you discover a bug, please let us know what browser you are using.